Click on the links below to learn how GlobeMed frees-up your time to focus on patients.
Manage patient medications right within their CPP.
Rather than reaching for your prescription pad and writing out a prescription, GlobeMed creates, updates, prints and faxes prescriptions directly from the patient's Cumulative Patient Profile. If multiple medications are required, you can bundle several drugs together one list that can be prescribed or renewed all at once.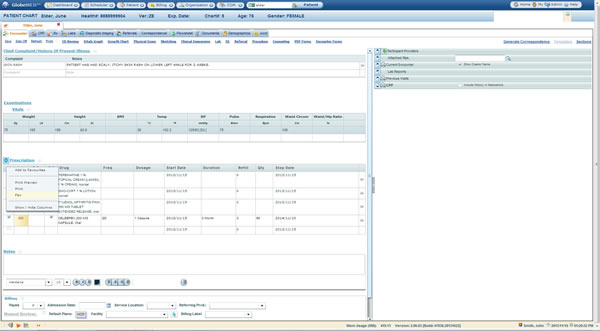 Create customized forms for frequent patient conditions.
If you see numerous patients with a similar condition, GlobeMed offers you several opportunities to streamline your treatment routine. First, you can create customized encounter templates containing your frequently used data fields. With lab orders, you can similarly produce your own template versions with pre-selected test orders. The software comes with a library of easily completed PDF templates that self-populate physician and patient information, helping eliminate time-consuming errors.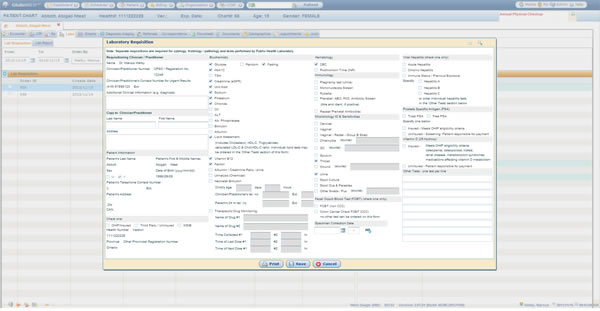 Sign key documents without touching a pen.
The electronic signature feature built into GlobeMed means you never need to take the extra step of signing lab requisitions or prescriptions. Wouldn't you rather spend those extra seconds interacting with your patients?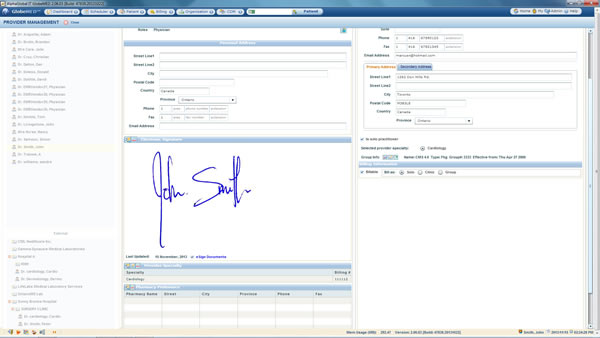 Put away your hole-punch… all documents get attached electronically.
GlobeMed enables you to create comprehensive referral letters to specialists that electronically gather data from your encounter notes, Cumulative Patient Profile or lab results. You never need to enter data twice, not spend time printing and manually faxing multi-page records.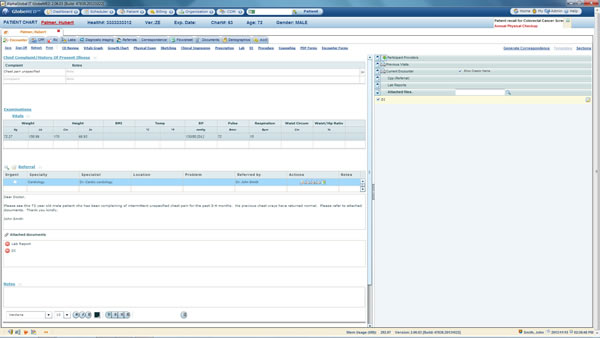 Eliminate the hunt for missing documents.
By reducing the amount of paper in your office, GlobeMed helps ensure that copies of valuable records – from imaging results to specialist reports – are not misplaced and time is not wasted searching for them. When printed documents do arrive at your office, you can simply scan them and save them into whichever categories of the patient profile you choose.
On the other hand, when it comes time to locate information saved within GlobeMed, the software's powerful search parameters help you find what you're looking for in record time.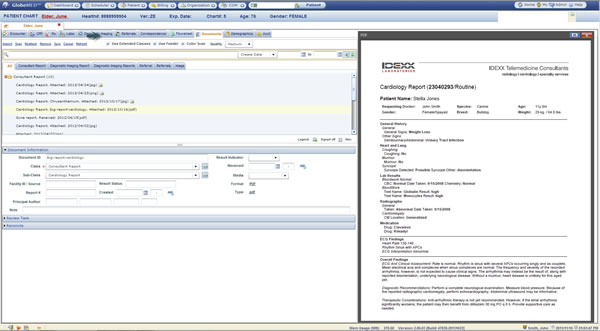 Avoid delays in processing lab reports.
Rather than having to search through a stack of lab reports that pour into your office by fax, GlobeMed can electronically receive results (once initial set-up has been completed) from LifeLabs / CML, MedHealth, Gamma-Dynacare, OLIS and of course, Alpha Laboratories. These results can be quickly validated, then attached to the Cumulative Patient Profile to ensure you have the complete picture when you see the patient.